Testimonials
 Mentorship - The Experience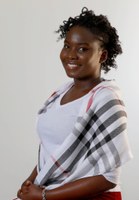 I was assigned to Ms Kay-Dian Dixon- Knight. I believe she was paired with me at a crucial stage of my life because I was undergoing a series of interviews and I needed somebody outside of my close friends and family to talk me into "calmer nerves". Ms. Knight is the current Senior Human Resource Management Officer, Ministry of Education, Workforce Training & Education. I believe she was God-sent!
We spoke via emails and telephone calls and on WhatsApp.  On the night of my interviews, she would call me and we would talk for hours- discussing Do's and Don'ts of Interviews, what the interviewers might be looking for, dotted with words of  encouragement.  It was an experience and Miss Knight was there for me during my time of need, with her words of advice and wisdom.
Communicating with Ms. Knight was priceless and I hope that she will always be around in my life, for years to come.
- Danniell Brown (Mentee)
Having had experience both in the corporate world and academia, I saw the mentorship programme as an opportunity to impact the lives of young people.
Although there was some reticence at the beginning, on reflection the periods of my participation in the programme have been positive and inspiring. The mutual exchange of experiences has resulted in professional development, exposure to career options and networking.
I've really enjoyed the mentorship programme.
- Gerlyn Gray (Mentor)
AS A mentor I would like to say being part of the team for the past years has been really rewarding for me as it gives me an avenue, other than teaching, to help, touch and mold the lives of young people. It is a mutually beneficial relationship as it creates an opportunity for both my Mentee and I, to learn from each other. Though from out of town, it never seemed burdensome to make the trek into Kingston, whenever there are mentor ship activities . It is the sacrifice I am willing to make as I am confident of the fact that it will help the process of building world class citizens for the global economy.
-Juley Wynter-Robertson (Mentor)
Testimonials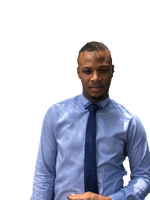 For many students today, the transition from school to work can be a "ROCKY ROAD", but I am happy I had the assistance of the Career and Placement Unit at UTech, Ja.
 "Choose to focus your time, energy and conversation around people who inspire you, support you and help you to grow" by Karem Salmonsohn depicts clearly both  Mr. Knight's and Mr Colquhoun's drive toward assisting students to reach their career dreams.
They carried me from point "A" to point "Z", from the conceptualization of my resume to fully suiting and gearing me for my first interview.
If you are a student who knows that you're going be seeking employment, please find the Career and Placement Unit as soon as possible; start the journey to career today.
- Kemar Eccleston 
My experience with the career and placement unit has been splendid. I came into contact with them through their annual job fair on the university campus via volunteerism. The unit is well organized and put together. The staff is profoundly friendly and approachable. During my volunteer experience, I had the opportunity to meet individuals from various companies across the island. The exposure was, in my opinion, beneficial to my professional development. The members of the unit have shown their appreciation for us, the volunteers, by giving us certificates displaying their gratitude. Along with that, they have assisted their volunteers with job placements. They have really made an impact on my development as, through them, I have had a number of interviews. I really appreciate their efforts and I hope they continue to better the circumstances for their students.
- Mario Burton
4th year B.Sc. Accounting Student
I visited the Career and Placement Unit with my earnest desire to improve my life. I knew one of the key elements to do so is having a resume that is as honest and valuable for employers to accept. I saw Mr. Ronald Knight (Jr) that morning and asked for his assistance in editing it. After his help, I was so confident that I would be hired. After editing, he sent a copy for any job opportunity that would present itself for the summer, for which I was truly happy. 
It did not end there. I proceeded to seek assistance with doing a job interview. I was terrified! This is when I met Sasha. She and Ronald asked me the basic interview questions and helped me to answer them. It was embarrassing! But I knew that it was necessary. 
Three opportunities presented themselves. I was most interested in two of those opportunities because of my career goal to become a great Accountant. The one for Eden Gardens Wellness Resort and Spa was the greatest. I was given the chance to work as an Accounting intern, even though I have not technically been doing Accounting. This experience has been truly successful. Yes, there were times when I felt overwhelmed to the point of losing my mind, literally. But I was never going to give up. I had to keep God with me every step of the way. I had to remind myself of my goals. I would do it a million times over again. Thanks to everyone who helped me at the unit, I am a much improved, confident individual.
- Shenieka Stephens 
Going into fourth year, Career & Placement was my go to place. Whether it was checking my resume, asking about job opportunities or simply asking for interview tips, I could always go there.  Mr. Knight was always there too and never failed to provide assistance whether it was in office, through emails or going beyond the call of duty to phone and check to see if I had completed everything to qualify for job fair.
I would have to say that without the unit and the diligent assistance given I would not have had the opportunity to broaden my horizon and interview with a vast array of companies during job fair. It was also through the unit that I was able to be employed upon completing my studies thus escaping the threat of the unemployment line. I must say thank you to the Career & Placement unit and a special thank you to Mr. Ronald Knight for the never ending assistance given. I hope the department continues to assist others like myself and continues to keep up the excellent work.
- Final Year BBA Accounting Student (Graduand).
The Career and Placement Unit has been of great assistance to final year students like myself, who are making the transition into the world of work. After having my resume review session with Mr Knight, I had a better understanding of how to formulate my resume and the key points to highlight, in order to market myself effectively to prospective employers. What I appreciate most, is that apart from providing assistance with resume writing, they also keep a copy of the resumes on file, so as to refer us to individuals or companies that are hiring. It can be quite difficult to find a job after graduating from university, but to know that the Career and Placement Unit is there to help even after you've completed your studies, gives one hope. I'm sure I speak for others when I say, Mr Colguhoun and his team, have impacted the lives of many, by helping them in some way or the other, to secure that dream job. 
- Jodi-Ann Letman 
Final Year Mathematics and Education Programme 
The Career and Placement Unit gave me a step towards a lifetime of experiences. I had my first job in the office doing Earn and Study as a student. I learnt lifelong lessons that made me into the person I am today; the working environment was comfortable and having a boss that was friendly made it even easier to work. There was never a day that I did not want to go to work. If I had the opportunity to work in that office again it would be a pleasure to do so. Having a supervisor such as Mr. Colquhoun is worth every moment being on the job. Every student should be given the chance to experience what I did. Great place! Awesome Staff!  Good vibes!   
- Sangileta Wright
Business and Computing Studies Graduate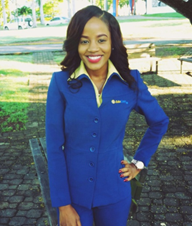 -Kimberly
Harvey
My name is Kimberly Harvey, Member Care Representative at EduCom Co-operative Credit Union Limited. I have been with this company for the past four (4) years and currently occupy my fourth post. The journey began at the University of Technology, Jamaica Career and Placement Unit, which was introduced to me by my schoolmates.
I readily grasped the opportunity to visit their office and was later placed at this fine institution, where I see myself as a contributing figure to the organization and growing as an experienced young professional. This move has positively impacted my life and is greatly appreciated. I can recall going into the Career and Placement Unit as a student and they took the time to sit with me, guided me on how to perfect my application, and ensured it was sent off.
 I extend my thanks to the Career and Placement Unit at the University of Technology, Jamaica and all the wonderful people I came across there. In addition, I'd like to encourage young individuals, like myself, to look out for these opportunities. The Career and Placement Unit offered me a chance to change my life and they continue to do so for many others.
Best regards,
Kimberly Harvey