Drama and Theatre Arts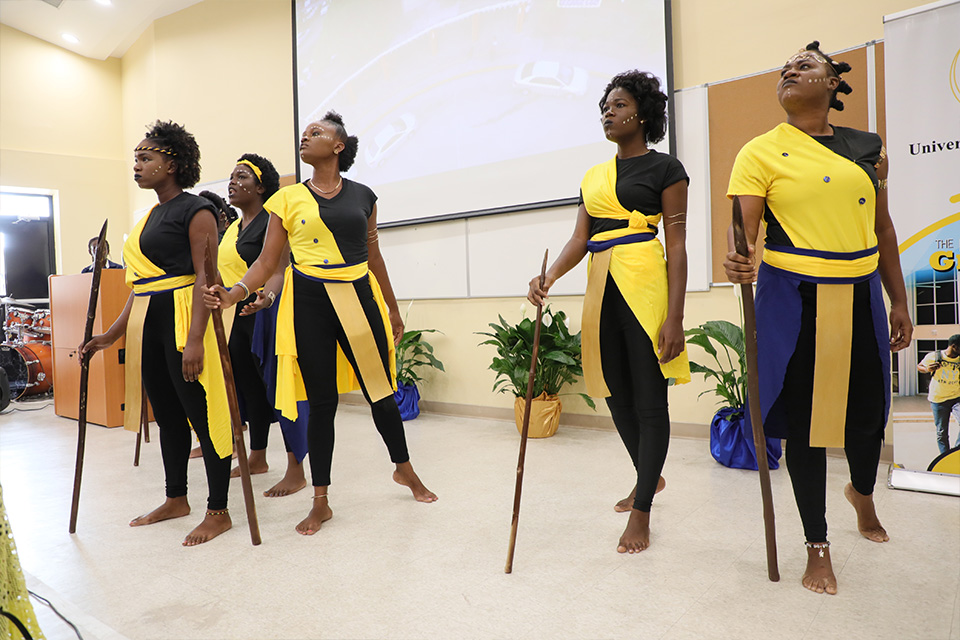 Introduction to Drama will allow students to gain knowledge of a wide cross section of theatre arts, in a detailed yet compact programme designed to cultivate a deeper appreciation of theatre/drama and its impact on culture, history and social development. Students will be given the opportunity to study Jamaican theatre history and the contrasting dramatic techniques of Constantin Stanislavski and Bertolt Brecht. The content area of study will offer physical and vocal training, script writing, play analysis and critique, design, improvisation, community drama and outreach programmes, scene work, productions and field trips.
Theatre has always been used as a tool to enhance learning, expose talent, preserve indigenous culture and bring to life foreign experiences from the page to the stage. Theatre arts should not be viewed only as a prescribed course of study from a theoretical or practical standpoint, but should be used as theatre for social change and development. This course gives students the opportunity to study the works of writing stalwarts like William Shakespeare, Trevor Rhone, Tennessee Williams, August Wilson etc.
The course is divided in four main areas:
1. Introduction to Acting and Theatre
2. Voice and Speech
3. Production
4. Community outreach.
Drama and Theatre Arts Elective is offered Semesters 1 and 2
Mondays 3-5pm and Wednesdays 2-5 pm
Drama Extracurricular is offered Semesters 1 and 2
Tuesdays 5-7 pm.