Steel Pan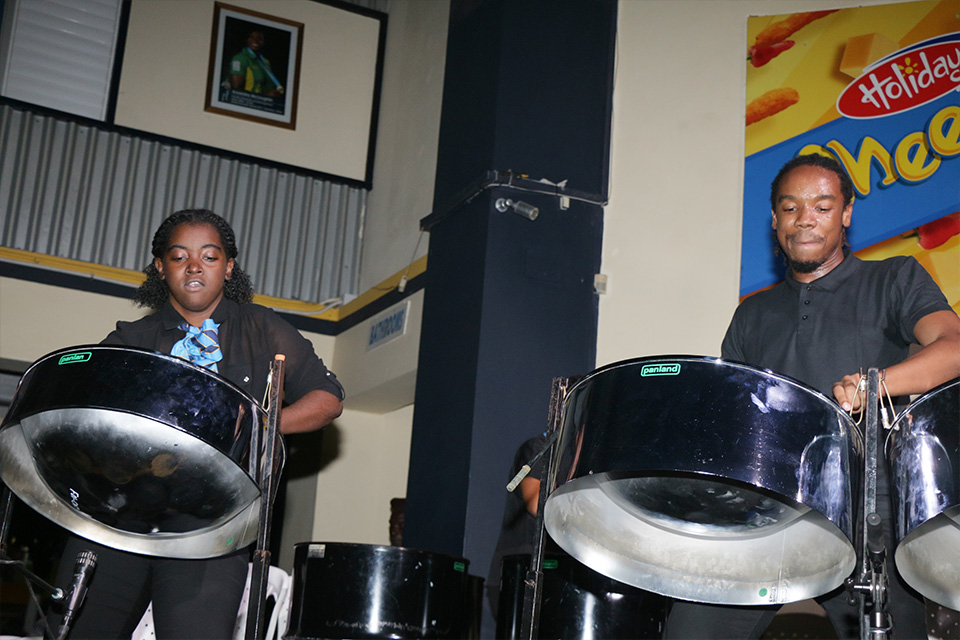 Students are given a basic understanding of the techniques in playing the Steel Pan. The class teaches Introduction to Steel Pans, Introduction to Basic Rhythm and Tones, Sight Reading and Music Notation, Maintenance and Care of Steel Pans and Basic chord progressions.
At the end of this course, students develop a repertoire that includes Caribbean, Jamaican Folk and popular music.
Students also gain an understanding of the importance of practice, listening, music education to their overall educational experience at UTech, Jamaica and to life in general.

Steel Pan Extracurricular is offered Semesters 1 and 2
Wednesday 6-8pm