Drumming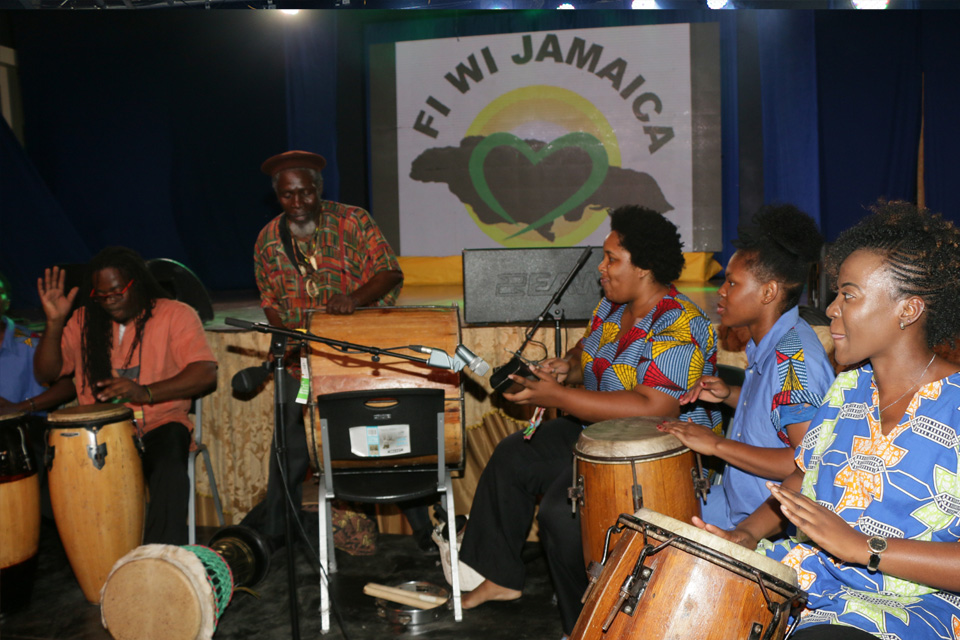 Students are given a basic understanding of the techniques in drumming. They learn to reproduce different sound base, open tone and tips from various areas of the drumheads.
In addition, they are exposed to timing and tempo, the use of time-lines, drum rhythm, basic beat system, cross-rhythm and hand techniques to develop dexterity and flexibility.
Students also gain knowledge in Polyrhythmic systems, drum rhythms of Jamaica and Africa - Dinki Mini, Kumina, Nyahbingi, Ibo, Akum, Gahu, etc.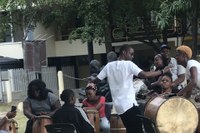 Drumming Extracurricular is offered Semesters 1 and 2 on Fridays.
Beginner Class 5-6 pm
Advanced Class 6-7pm